FOR ALL THOSE WHO LIKE IT HARD AND FAST!
Welcome to the new SPEEDCORE.CA!!
We now have a new chat module, so now you can enjoy even better chatting during This is Terror Radio, every Thursday from 19:00 to 21:00 Europe time.
To use our interactive parts you need to be registered and you'll enjoy this website the most when you're a registered visitor so please register yourself
THIS IS TERROR 15 - F*CK IT ALL is finally out! Get it while its hot!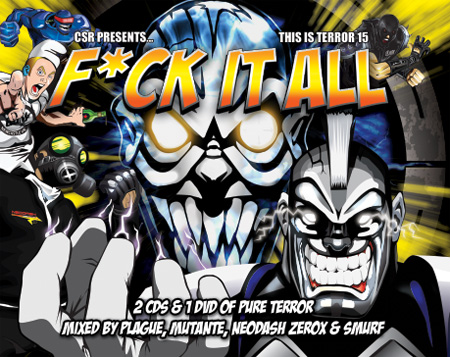 And for all you would be downloaders, don't forget the exclusive poster inside! Not to mention all the awesome artwork!
---------------------------------------